Celebrities
"People can suffer nausea, headaches and muscle pain when exposed to EMF waves from mobile phones, electricity and computer screens"

Health Protection Agency, Britain
Celebrity Sightings and Customer Testimonials
Look Who Is Wearing Our Pendant!

"DANCING WITH THE STAR'S" MAKSIM CHMERKOVSKIY
You've seen him twirl Laila Ali, daughter of the legendary Muhammad Ali, wearing our pendant and you saw him reach the finals with the Spice Girl's Mel B. As our special  guest, Maksim was awarded one of our new Polanti watches which houses the same technology that's in the our pendant. Maksim attended one of our events to promote  his non-profit organization DanceTeamUSA, which is dedicated to raising the level of US  DanceSport competition by building a broad network of like-minded supporters who share his dream of educating and training American youth for leadership on the world stage.

Orlando Bloom
Hollywood Film Star Orlando Bloom, best known for his action roles in Pirates of the Caribbean and Lord of the Rings, has been regularly spotted wearing our pendant while jet setting across the world. Word is that he loves his pendant, and it shows.

Evander Holyfield
Legendary Boxer Evander Holyfield seen here with Biopro Chairman Ray Grimm and wearing our pendant, is a Four-time Heavyweight Champion and the only boxer to win the championship four times.

Keith Erickson
Retired Basketball Star Keith Erickson played for the NBA for 12 seasons as a  member of the San Francisco Warriors, Chicago Bulls, Phoenix Suns and won an NBA Championship with the Los Angeles Lakers just received his pendant.

Ken Norton
Boxing Hall of Famer Ken Norton, seen wearing our pendant, is a former  Heavyweight Champion boxer and one of the few to beat Muhammad Ali.
Jon Gibson
Singer and Songwriter Jon Gibson has been a dominate force in Christian Music for more than a decade. His smash hit "Jesus Loves ya" still holds the record as the longest playing no.1 single in Christian music history. A new pendant wearer, he has crossed paths with some of  music's top artists: Stevie Wonder, Sammy Davis Jr. and MC Hammer to name a few.
What Athletes Have To Say About Our Pendant: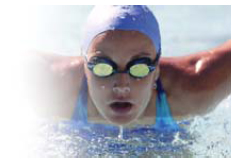 Catherine Garceau, Olympic Swimmer, Bronze medalist 2000 Olympics
"As an Olympic athlete, I work really hard and travel a lot. The pendant has greatly enhanced my training and performance during my preparation for the 2008 Olympic trials. The pendant is a must for any athlete, especially those who want to Go For The Gold!"
Catherine Garceau, Olympic Swimmer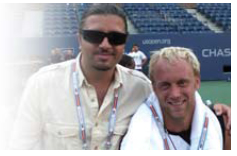 Biopro  co-founder and and Gia Wellness CEO Alfred Hanser with world class tennis player, Stefan Koubek from Austria, who is proudly wearing his pendant at the 2007 US Open.
"After a string of career threatening injuries, I have been able to make an incredible comeback using the pendant and other Biopro products. During the last eighteen months, I have jumped over 130 world ranking spots, thanks to the incredible focus and energy I have now. I am once again among the top 50 professional tennis players in the world!"
Stefan Koubek
World professional tennis player, Austria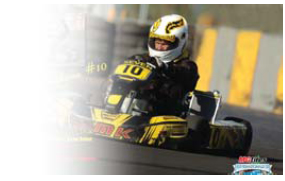 Jerry Henderson, 2007 National Kart Champion (Tag Masters), 2005 pro Kart Challenge (Tag Senior) 2004 National Champion (Tag Senior and Tag Master)
"I was recently diagnosed with Lupus. The symptoms of the disease made me feel fatigued and tired all of the time. As a result, I had a hard time training for upcoming races. After more than 30 years as a top Kart racer, I was devastated. Fortunately, a friend introduced me to the pendant in the nick of time and my results were absolutely life changing. With a short amount of time to train, I was able to compete in the USA Super Nationals this year and felt like I was 18 again! Oh yeah, did I mention that I am 52 years old? I couldn't believe the energy I had as I raced two classes, winning one of them, the Tag Masters! needless to say, everyone wanted to know how I did it! I want to personally thank Biopro for helping me to stay in top athletic form and making me a national champion once again!"
Jerry Henderson, National Kart Champion
Customer Testimonials
"In my home office, I use a Laptop Computer, a Wireless Router, a Cordless Phone, as well as my Cell Phone. When I placed the GIA Universal Guard on my Router, Computer and Cordless Phone, the difference was astonishing. I have better focus and more productivity than I have ever had before!"
N.H., Naples, FL
---
"For the last 10 years I have used a Cell Phone between 30 and 60  hours per week for business, During the last several years I've noticed an increase in tension in my neck and shoulder area. I also suffered with a nagging discomfort in my right ear whenever I used my phone. Once I discovered the GIA Cell Guard those problems disappeared."
J.W., Dana Point, CA
---
"When I was introduced to the GIA Cell Guard, I was skeptical regarding its validity. However, after putting the Cell Guard on my Cell Phone, I no longer get a hot ear after continued Cell Phone use and I feel less stressed!"
J.L., San Diego, CA
---
"For months, I had felt a drilling discomfort in my shoulder that neither chiropractic nor massage could ease. After just a few days of having the GIA Cell Guard on my Cell Phone I woke up one morning to discover my discomfort was gone! Completely gone! Over the next several days I noticed that I was bouncing out of bed quicker and had more energy all day long, more than I had for quite some time. Many people commented on how energetic I was. My thanks to the entire GIA Wellness team for bringing such a wonderful product and opportunity into my life!"
P.C., New York, NY